Founded in 1975, our club is the oldest English-speaking Toastmasters Club in France.
We are a family of nations where everyone who masters English is welcome.
Toastmasters International
This worldwide organization establishes guidelines for all clubs, ensuring that they follow the paths of integrity, service, respect, and excellence.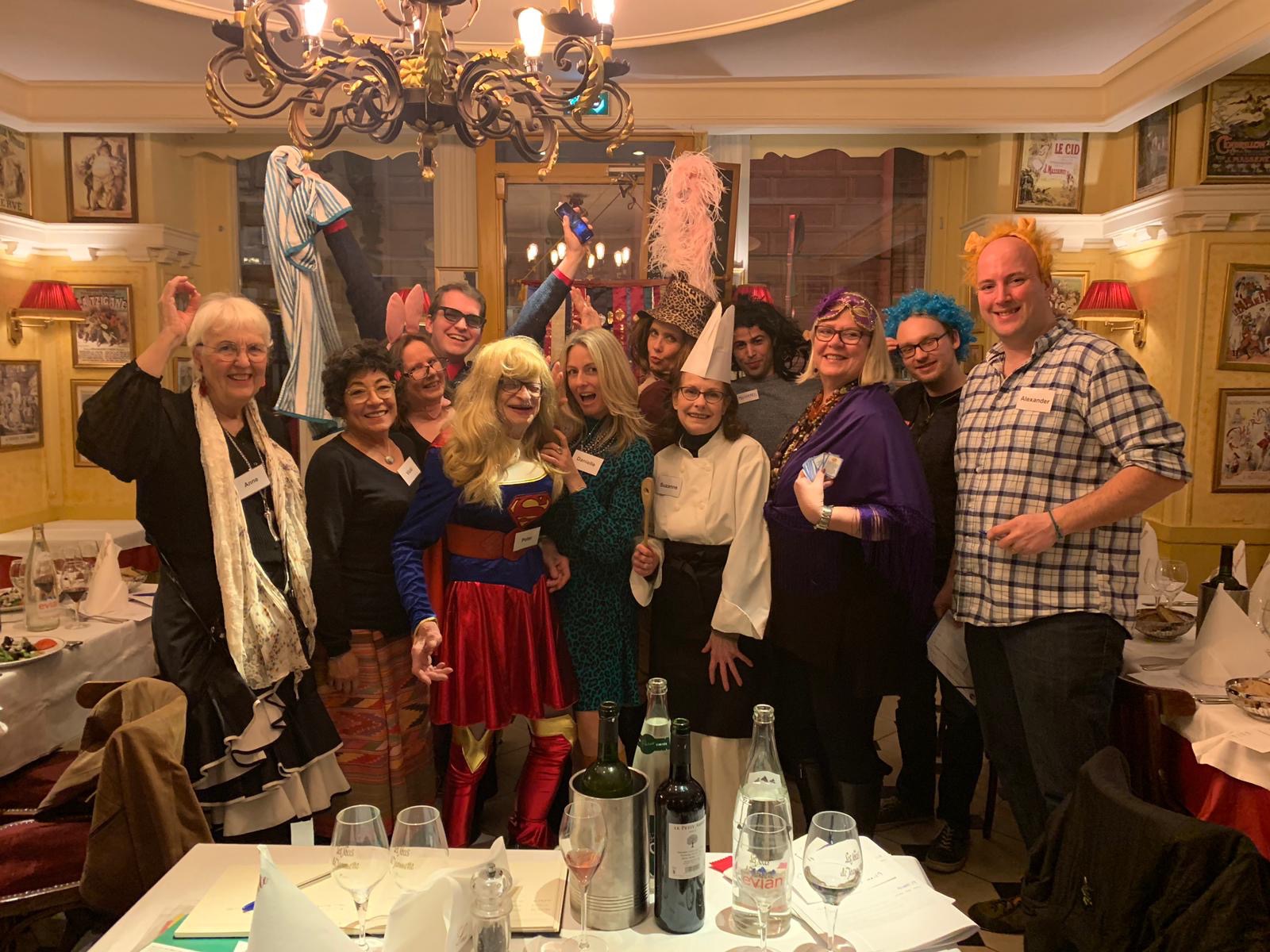 "We learn best
in moments
of enjoyment"
Ralph Smedley
Founder of Toastmasters International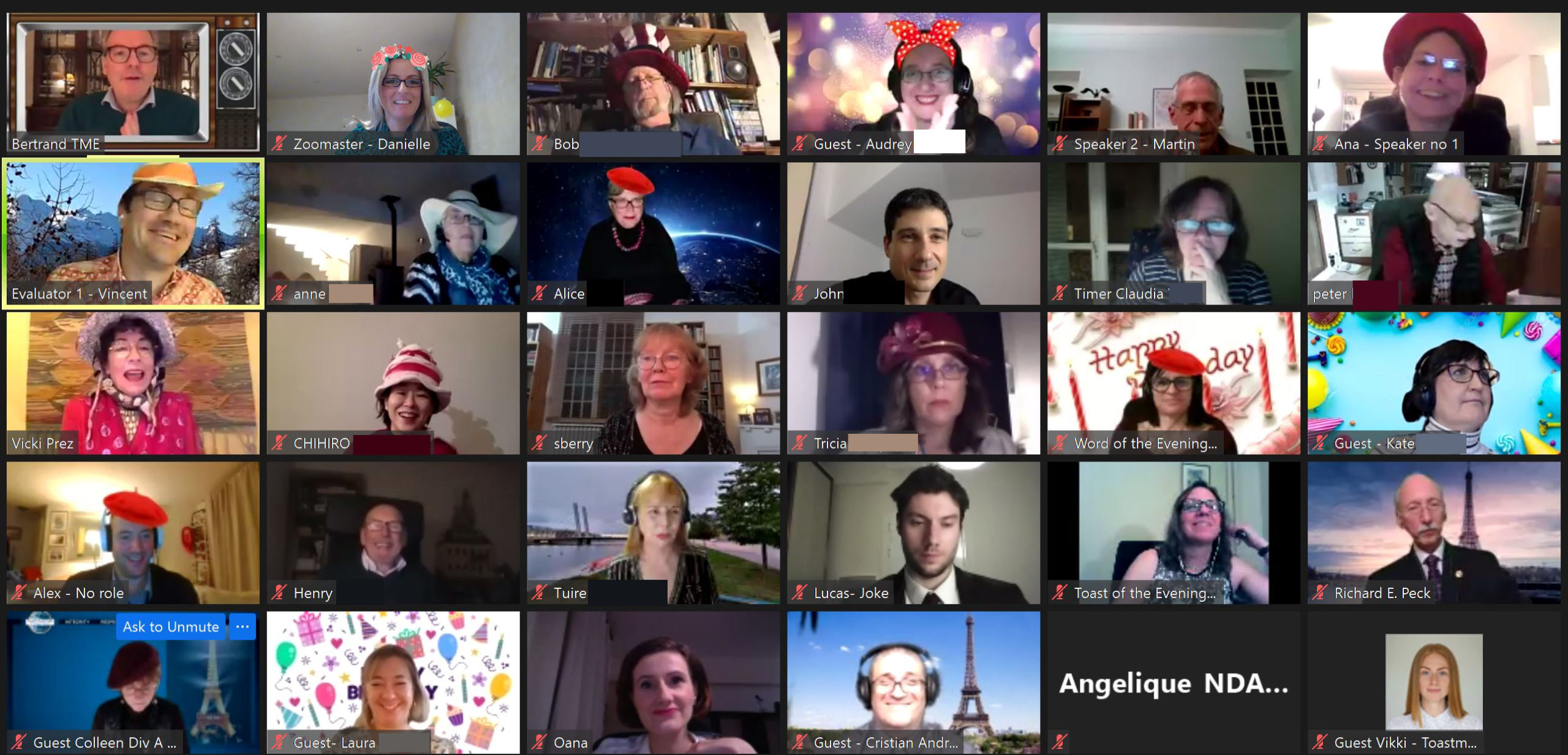 Since early on, the club's meetings have been held in an elegant restaurant in the heart of Paris: 'Les Noces de Jeannette'
The pleasure of enjoying together a three-course meal and wine enables our members to relax while listening to excellent and informative speeches.
Does the wine help in stimulating its members to give such creative speeches and ingenious evaluations? Does the environment, together with the restaurant's friendly service, contribute towards the enthusiasm of its members and their guests for these club meetings?
We think so!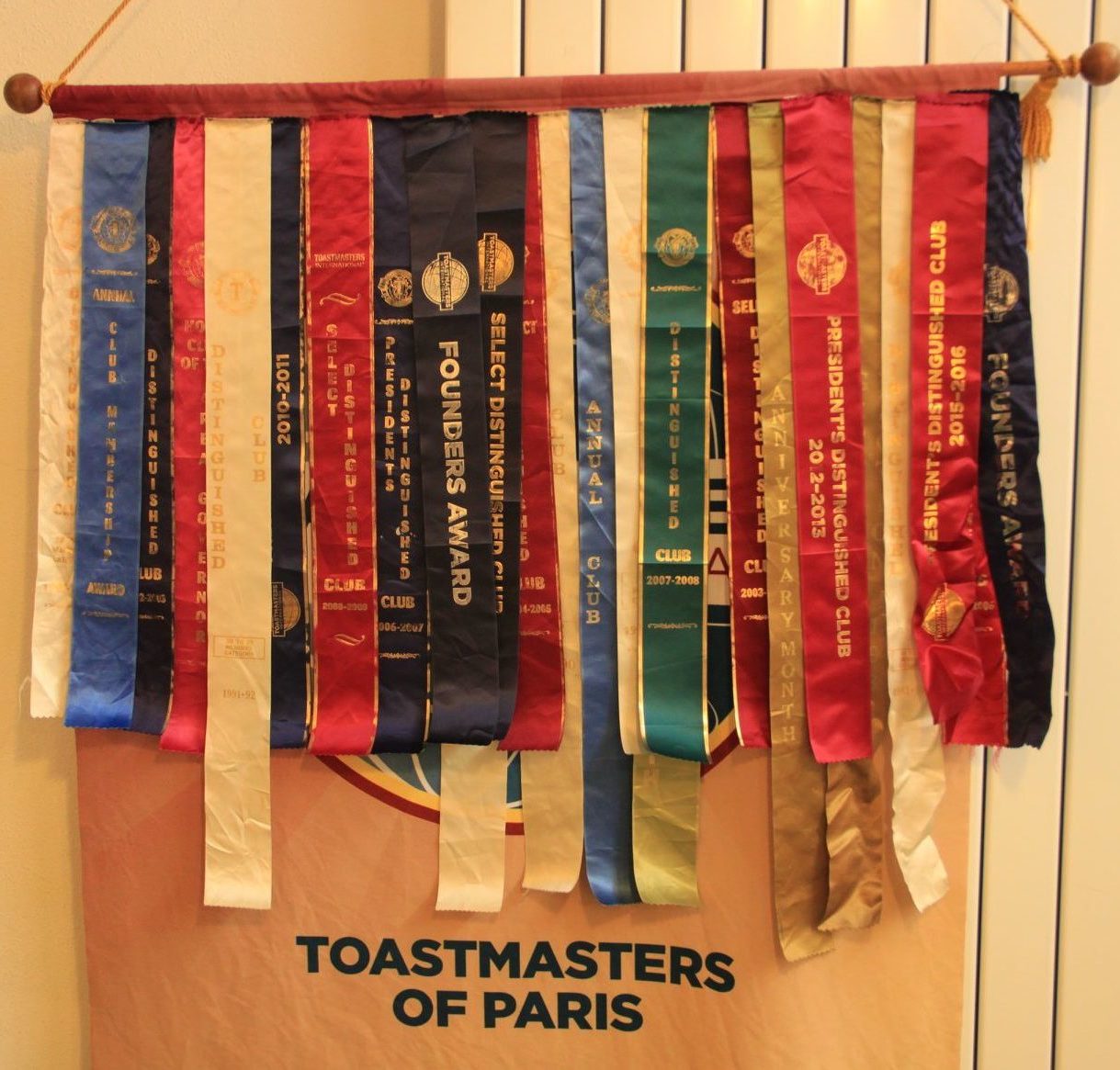 Since 1975, Toastmasters of Paris has been winning awards almost annually, including the President's Distinguished Club. The banners seen in the photos are a testimony to the many distinctions TMP has won over its 45-year history.
Toastmasters International stresses four core values: Integrity, Respect, Service, and Excellence
and these are at the heart of our meetings.
Aligned with these values, Toastmasters of Paris provides a mutually supportive and positive learning environment: every member has the opportunity to develop communication and leadership skills, fostering self-confidence and personal growth.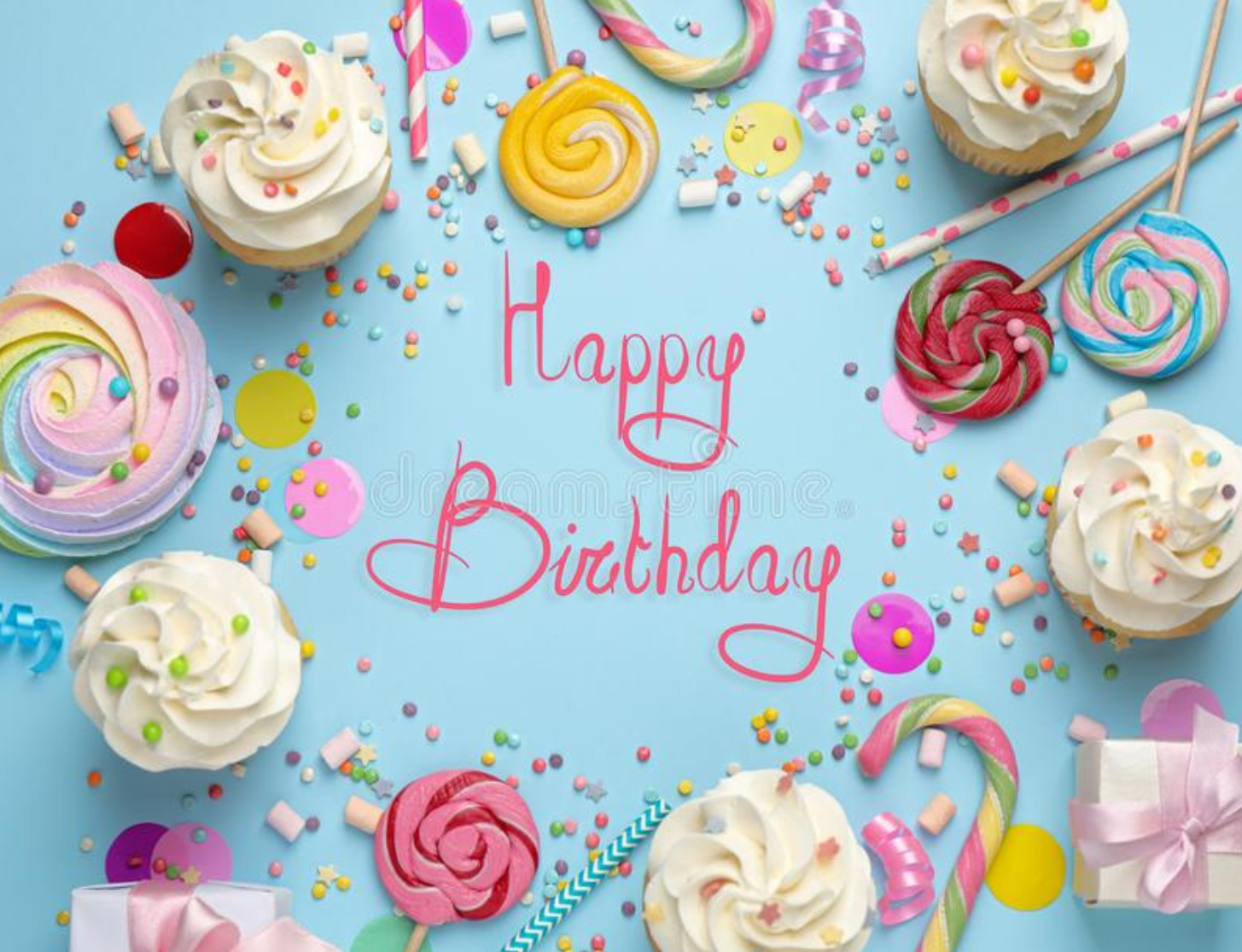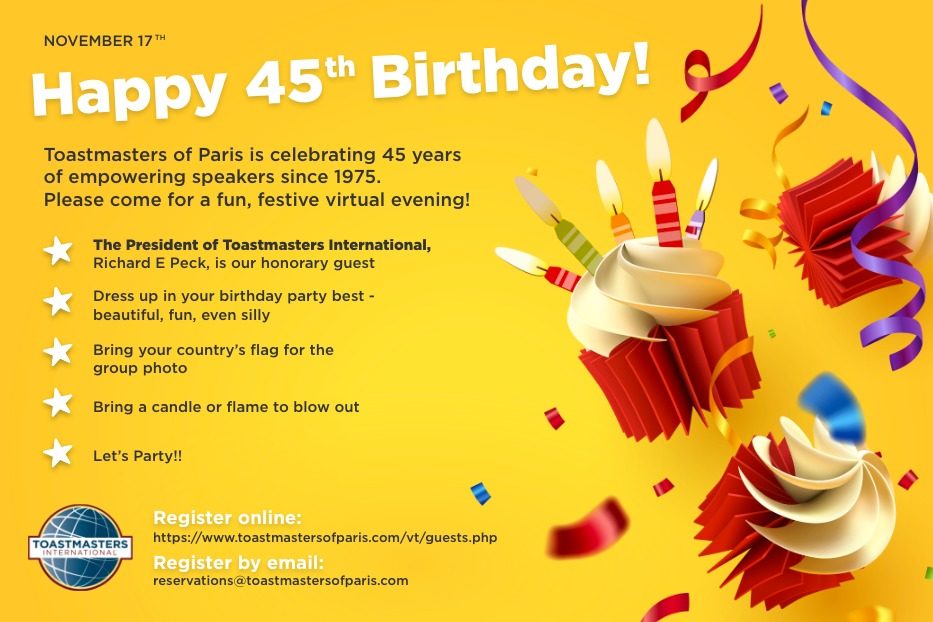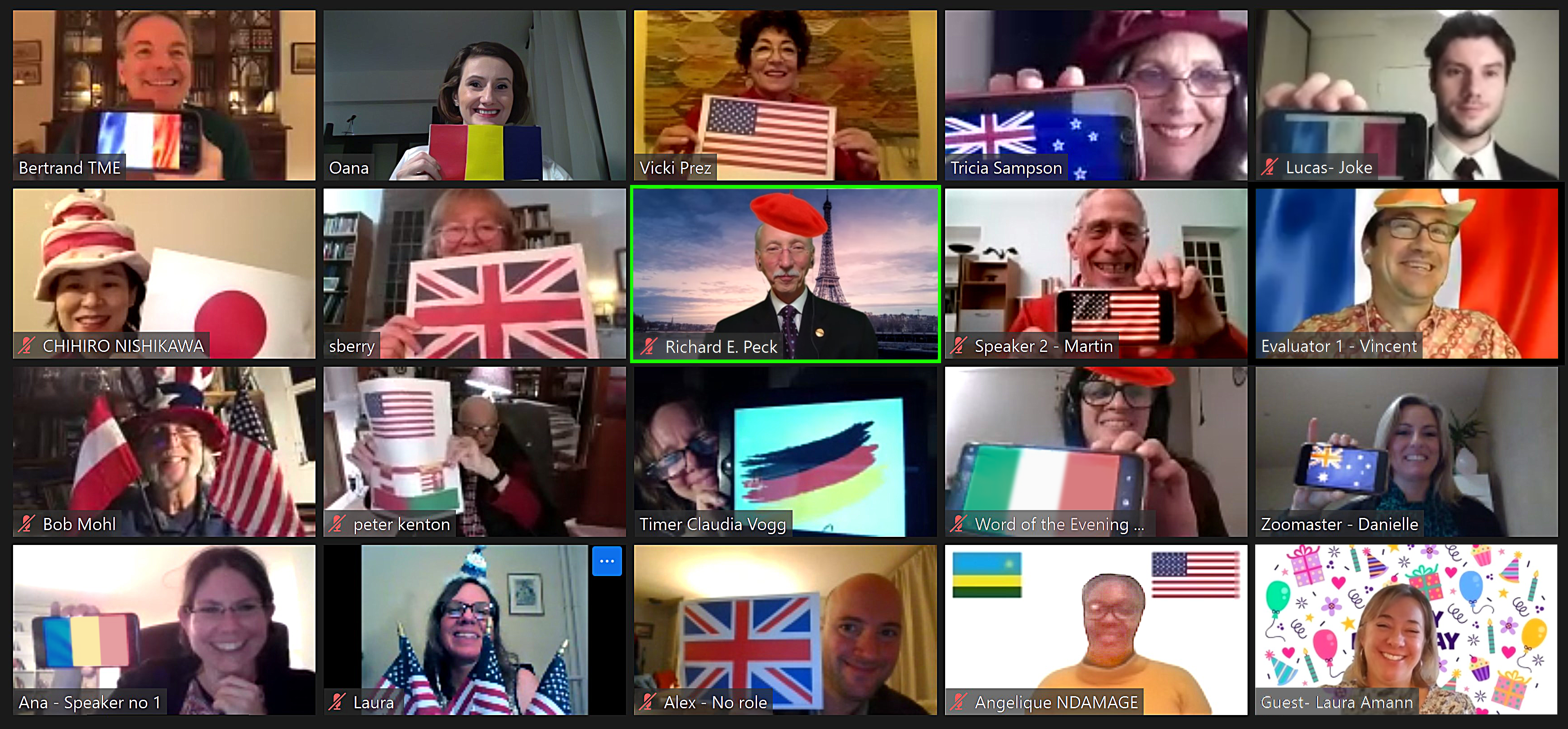 Birthday Celebrations!
Toastmasters of Paris is forty-five! Older than any other Parisian Toastmasters, the club was determined to celebrate this landmark in style. Taking place under COVID conditions, this took a good deal of creativity, but the meeting of Tuesday, November 17, 2020 was a masterpiece of stylish fun and festivity.
Club president Vicki Gerber, ably assisted by the executive committee, wanted a fitting commemoration of a forty-five-year history, and so, in addition to the traditional trappings of jokes, toasts, speeches and evaluations, there were some surprises with special guests and unusual moments.
A warm welcome was extended to former members who returned to join in the occasion. VIP guests included Toastmasters International President Richard E. Peck, DTM, who kindly agreed to serve as General Evaluator. He performed the role generously, concluding with fulsome praise for the event organization and the speakers.
Vicki coordinated the evening with aplomb, later remarking that she felt like a conductor of a talented orchestra. While our rendition of Happy Birthday – with its dissonant Zoom echoes – was perhaps less than classical, the theme, quotation, and table topics provided a subtle harmony, and there was talent aplenty in the speeches and subsequent evaluations.
The idea of the evening was that it takes a long time to become young (Picasso). Bertrand recounted the important events of 1975, and club historian Peter Kenton talked about TMP's progress since that founding year, showing how the group continues to build upon rich traditions and heritage while cultivating a youthful spirit. Teamwork is responsible for the success of this club, he suggested.
Vicki has acknowledged this, thanking Peter for his contributions as well as the many other people whose work made the evening such a success. She singled our several 'orchestra' members, including Sam (Woodman) for the fabulous birthday card design, Martin (Raim) and Oana (Nitescu) for their creative ideas, Bertrand (Le Bris) for the excellent agenda, and Danielle (Willi) for her management skills.
The evening was an incontestable success and will be long remembered. Silly hats and party clothes, flags and birthday candles… It takes a long time to be this young at heart!
Recently retired, I was looking to improve my social life. Diversity, speaking English and intellectual stimulation were at the top of my wish list.
With Toastmasters of Paris, I found so much more. It challenged my abilities to promote the club, increase membership, and animate a team of talented, enthusiastic people from different walks of life.
Through the roles that I played in the club, I was able to achieve these goals : making new friends, gaining greater self-confidence and finding a supportive learning environment.
I first visited a Toastmasters club in 2011. When I moved to Paris, I was looking to join a Club and Toastmasters of Paris stood out as the best choice for me. Not only it provides a supportive, friendly environment for learning and growth as a communicator, but also the meetings are literally "delicious".
Being a Toastmaster is a lifetime journey and Toastmasters of Paris is a highlight on my pathway to personal transformation! I am honored and energized to serve as a President this year.
Take your first step and come to one of our meetings to see what it is in it for you.
"Tricia first joined Toastmasters of Paris with the sole goal of having a meal and a great night out with other English speakers. From that humble objective grew a pleasure for writing speeches that educate or make people laugh, along with a desire to think quickly on her feet when evaluating or responding to spontaneous questions.
She also loves competing in the annual Toastmaster competitions. Leadership roles have also been a source of personal growth, such as her time as President of the club, and for the second time now; Vice-President of Education, which she likens to being a cook – bringing together the ingredients for a successful evening.
As an English teacher, she encourages everyone to come along as a guest and be immersed in a flow of eloquent words in a warm and supportive environment."
Vice President Public Relations
As a communications professional working at one of France's Grand Ecoles, I am in awe of how easy it seems for some people to speak in front of a crowd. For me, it has always been difficult. But after my first speech in front of the incredibly welcoming members of Toastmasters of Paris, I realized that maybe – just maybe – public speaking didn't have to be scary. After one year of membership, I've gotten much more comfortable with public speaking.
This year, I'm serving as Vice President of Public Relations for our Toastmasters Group, enjoying publicizing information about our upcoming meetings.
Vice President Membership
This club gave me the confidence and leadership skills I needed to thrive in both life and work.
I came to Toastmasters of Paris. What I found was a welcoming community where the members provide the support and encouragement to grow.
As the VP of Membership I thought I was going to work on my leadership skills and ended up working my social skills as well.
Every meeting is filled with useful informative, funny, and inspirational speeches. Undoubtedly one of the best aspects of the club is the people that make up the club.
Vice President Mentorship
Inspiration comes from those around you: family, friends, colleagues and those you encounter on a daily basis. My inspiration to join Toastmasters was a friend of mine in London, who has been a member for quite a few years.
Presenting is part of my job, however learning public speaking and how to capture your audience is an art form. The way my friend spoke of the positive impact Toastmasters had in her life, I decided to explore this avenue. The start of my exploration of clubs, began and ended with Toastmasters of Paris. The individuals welcomed me with open arms, and the wealth of knowledge and experience the members have is truly inspirational.
Within a short time of joining, I was asked to take on the role as VP of Mentorship this year, and look forward to growing the number of our public speaking experts within our Toastmasters of Paris Club.
My main motivator for joining Toastmasters was to find a community. In joining Toastmasters of Paris, I found more than I had hoped – a wonderful group of internationals, logophiles, people who relish a challenge, enjoy good food, and share a sense of humor – and I haven't looked back! In the year and a half since becoming a member, I've learned and grown so much, all thanks to the supportive atmosphere and guidance feedback.
I'm happy to serve as secretary this year with responsibility for writing the meeting reports.
Peter is a lawyer and the historian of the club. He has been a Toastmaster in Europe since 1990, and is currently an active member of three clubs in Paris.
He has given presentations in four languages. He has achieved the grade of DTM, the highest accorded by Toastmasters International. He has earned recognition as "Toastmaster of the Year" by Toastmasters of Paris several times, "Best Area Governor" and "Outstanding Toastmaster of District 59". He has helped establish new clubs in several European countries as well as the first bilingual club and has also been active in the organization of a professional speakers association in the U.K. and another in France.
As a student in France, he played sidewalk guitar at cafés and sang for coins; he also learned to appreciate French culture.